I watched a segment on Morning Joe yesterday where they interviewed David Wallace Wells about his new book, The Uninhabitable Earth. In it he discusses climate change, a real national crisis. As much as I love fashion, I'm well aware that us fashionistas are a part of the problem and wanted to give a few solutions.
1. Shop well made designer goods. I love Zara and H&M and I'm not telling you to stop shopping at these fast fashion houses all together, but try to make better decisions about what you're buying and don't buy so much of it. I was plagued by the "more is better" feeling in my twenties and have made an effort to be better about this habit as I've gotten older by both buying less and smarter.
I work at Saks Fifth Avenue where I'm sometimes given a hard time about how expensive things can be. And my answer to that is that it's an investment. If you buy well made designer clothes they should last you a life time, and if you don't want them anymore the resale value on these good is much higher than from a low-end fast fashion shop. The items we carry at Saks will be on the racks for 6 months where as at H&M they change over weekly! That's a lot of clothes and a lot of waste!!
For example, Stella McCartney makes incredible suiting. It's definitely an investment but will let forever and designer suiting just cannot be replicated! Not only is it well made but the tailoring phenomenal. Click image to view and shop.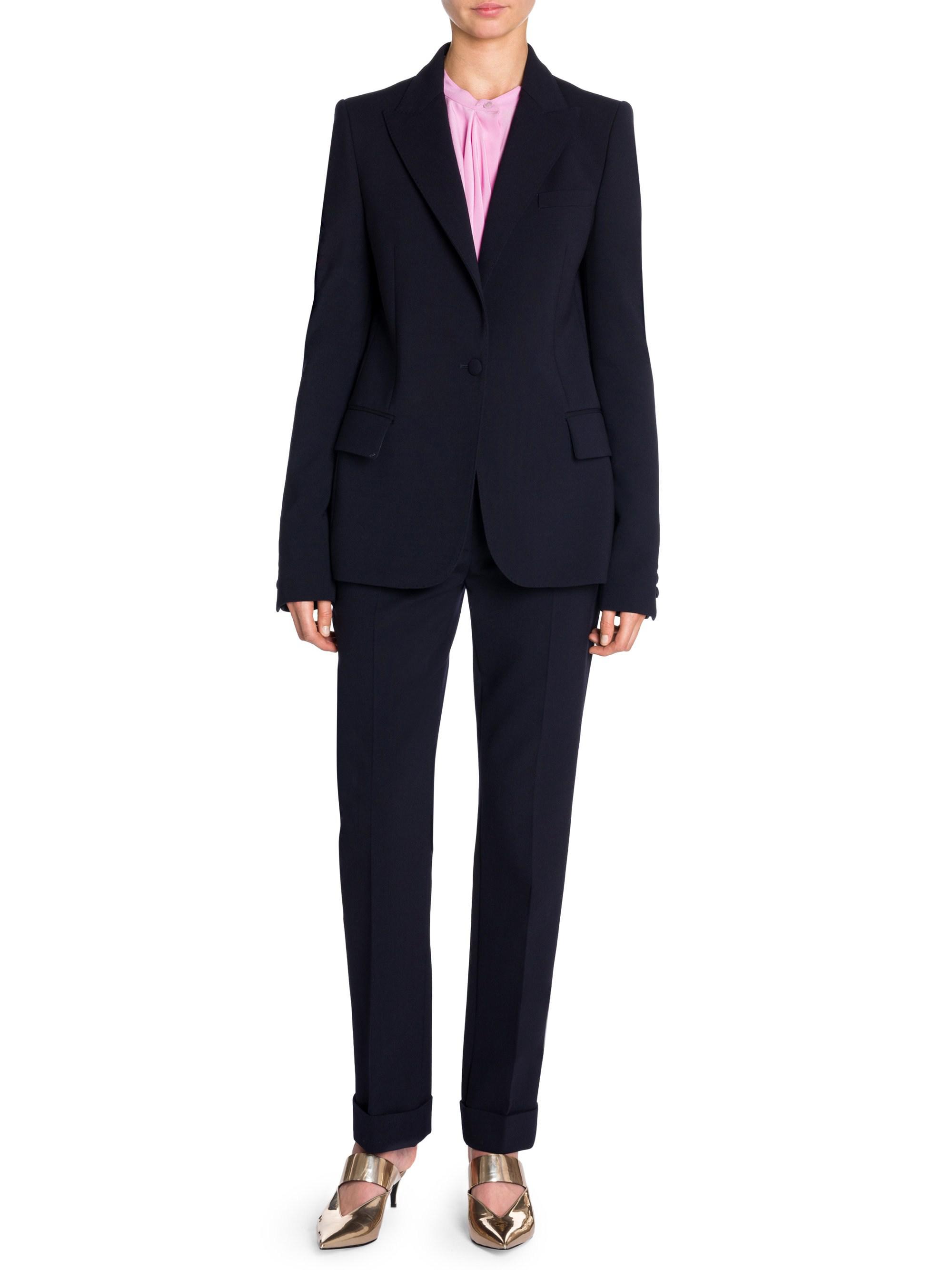 2. Consignment. Instead of throwing things aways re-sell them! It's a great option to make a little money and save the environment. Donating is a good option as well, especially for the clothing that might not sell in a consignment store. But charities get overwhelmed with donations and it's hard for them to go through all of the donations they receive. They simply do not have the resources, so much of the items they receive go to waste anyhow.
I found a great consignment store in Boston called Covet. Check them out on Instagram where they post a lot of the new items they receive: @covetboston. 
3. What's old is new again to the people you love so consider having a clothing swap party with your friends and family.  My sister in law through one of these parties a few years ago and I was shocked at the beautiful clothes the ladies showed up with! I scored a beautiful dress from J. Crew and even a pair of Tory Burch flats.