I love writing about strong woman with purpose. And I love listening to what they have to say. Marie Forleo is one of those women. One of her many admirable talents is that she shares her platform of influence with others on Marie TV. She interviews lots of women (and men) with a wonderfully relaxed intimacy and is able to pull something out of them you might not normally see.
I watched an interview she had with Alexis Jones, creator of IAmthatGirl.org. I had no idea who Alexis Jones was until I watched this episode of Marie TV.  Turns out she's pretty fascinating. Not only does she run the women and girls empowerment organization (I Am That Girl) but she gives talks to athletes about sexual assault and violence against women. Her method of teaching about the subject and ways of combatting these issues is a bit avant-garde.
She is a pioneer in bringing men "into the conversation" about sexual assault instead of making them feel demonized and as though they are the enemy.  Her explanation is that men and people in general, shut down when you ridicule them and talk about how horrible they are when most of these men and boys haven't done anything wrong. Making blanket statements that portray a group of people in a negative light doesn't serve anyone. It simply pits groups of people against one another and stops any constructive conversation on how to fix the problem.
What Alexis attempts to do is bring male athletes into that conversation. Talking about sexual assault and violence in a way that is personal to them and makes them feel empowered to "be the hero" in a sense, by trying to change the culture that has enabled these acts to go on for so long.
To find out more about her incredible organization and how you can take part in this positive movement visit her web site: iamthatgirl.org. Oh… and by the book…
And of course I have to include a fashion component to this article. I love her laid back, athletic style and signature trucker hat. The best thing about the hat is that it raises money for "Protect Her" a chapter of I Am that Girl.
"ProtectHer, founded by Alexis Jones (who also founded I AM THAT GIRL!), is all about empowering male athletes and young men everywhere to respect the women in their lives. Learn more about ProtectHer here."
Complete the look with the pieces below. Click images to shop.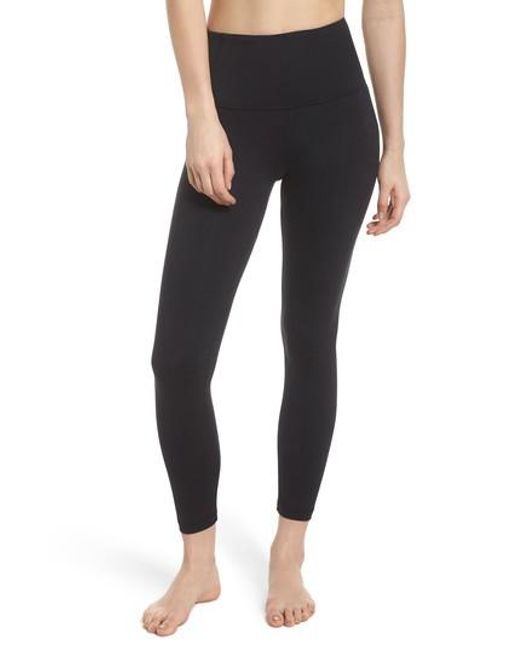 Thanks for reading! What women are you inspired by?
XO,
Hilary