It's cold out there guys! The post holiday blues have set in and now it's below zero, or at least it feels that way. It's the time of year when, if you're lucky enough, you fly south for a brief (or not so brief) respite from this exhausting and depressing weather. Sometimes you need to pick up a few things for the trip, be it a swimsuit, cover-up or sundress; there are lots of options out there and it can be overwhelming. Let me help!
Here are some of my favorite pieces I've found that are perfect for that warm weather getaway. Click the images to view and purchase.
First up, my favorite, sundresses. A must have warm weather piece. They are so versatile you can wear them anywhere from the beach with slides to dinner with strappy sandals.
Swim. As far as swimwear goes, I've really been enjoying the simplicity of current trends, like this polka dot bikini from Eberjay.
Or this plain black one from Stella McCartney.
Beach cover-ups. I love ones that can double as a sundress or cocktail dress, like this one from Mikoh Pakala. I would wear this to the beach or throw on my favorite pair of sneakers to go to brunch.
The best part about this dress is the back…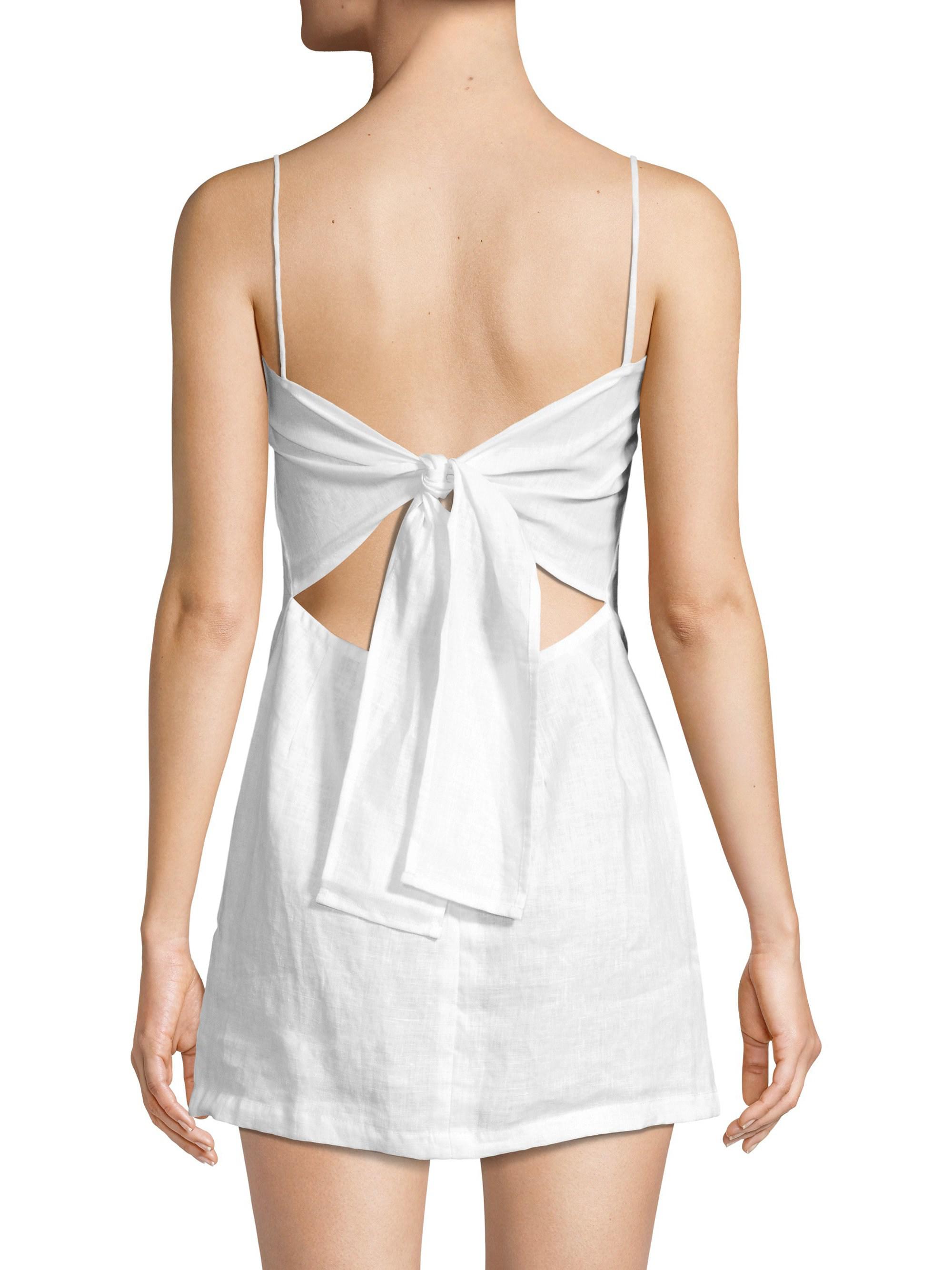 Shorts. I love high-waisted shorts right now. So chic! This pair is from Parker and looks great with a white tank or a nice button down to dress it up.
Sandals. I like to have fun with my footwear so these rainbow Manolo Blahniks are perfect for that.
For something more neutral that will go with anything,  these Sam Edelman slides are perfect…
What am I missing? What are your "must haves" for a warm weather vacation?
XO,
Hil